When it comes to adopting dogs, you are all excited and thrilled with the thought that a furry friend is coming home. But, have you ever thought if your little one is trained or not? The count of answers with yes would be less as many people think that training isn't necessary. Well, we have a difference of opinion here, and for the same, we have come up with a dogs training workshop – Sports Protection Obedience, where we educate our visitors on how to train their dogs well.

A renowned dog trainer who has bagged the first protection tilted dog in India, Mr Chandra Shekhar, will lead the workshop. He started his career way back in 2006 by following other trainers on YouTube. Today, after achieving various certificates and working on international levels, he stands tall as one of the most loved dog trainers in the town. Apart from being a certified trainer, he also deals with Demanet Bite Suites and dog toys.

Sports Protection Obedience workshop will be held between 1st to 3rd October in Uttan, Mumbai and is spread out into 3 phases as follows:
Phase 1: 1st October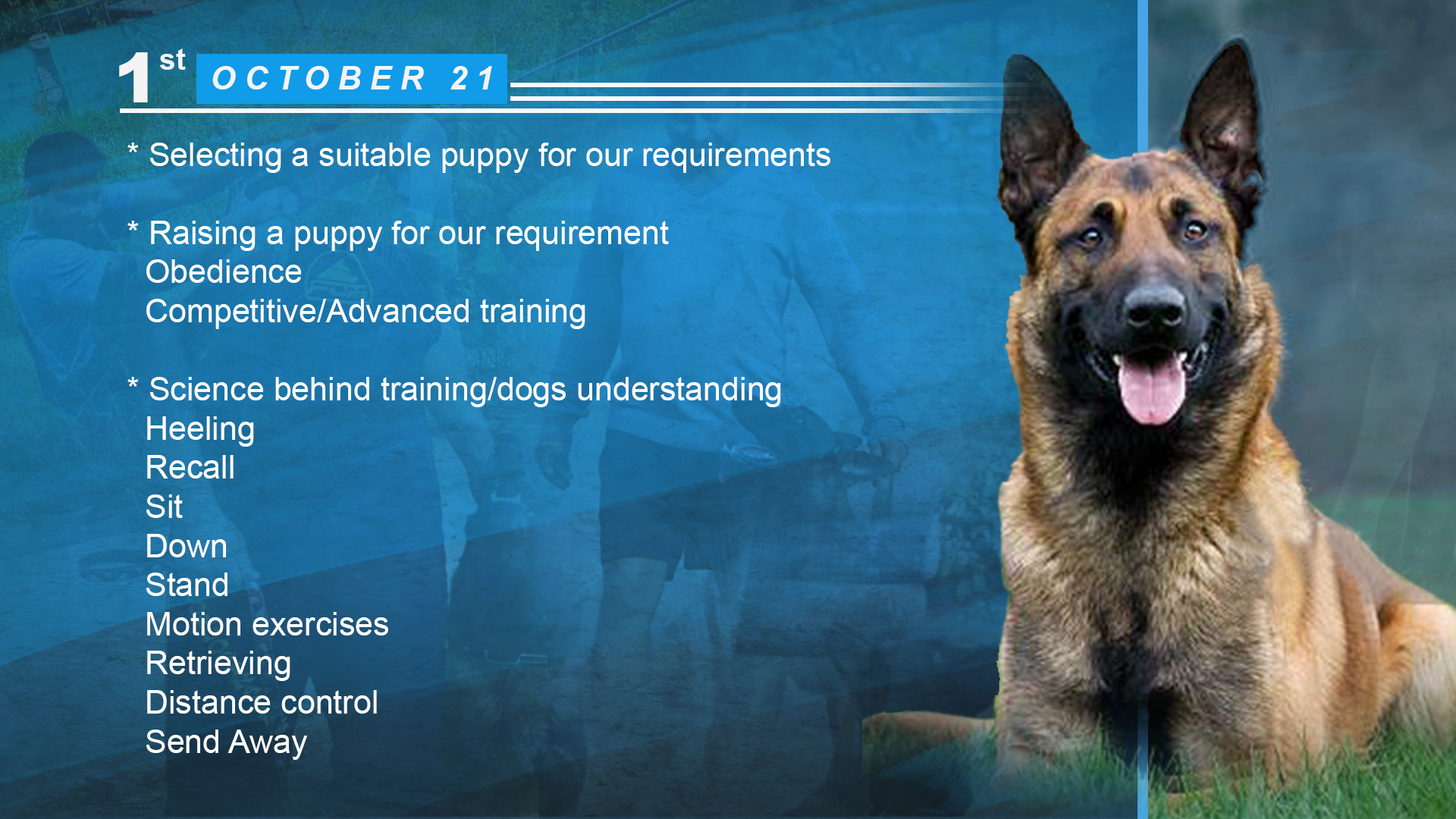 Here, Mr Chandra Sekhar will guide you on the following:
Selecting and raising a suitable puppy according to the requirements, obedience and competitive advanced training. We will also cover the science behind the various moods of a dog.
Phase 2: 2nd October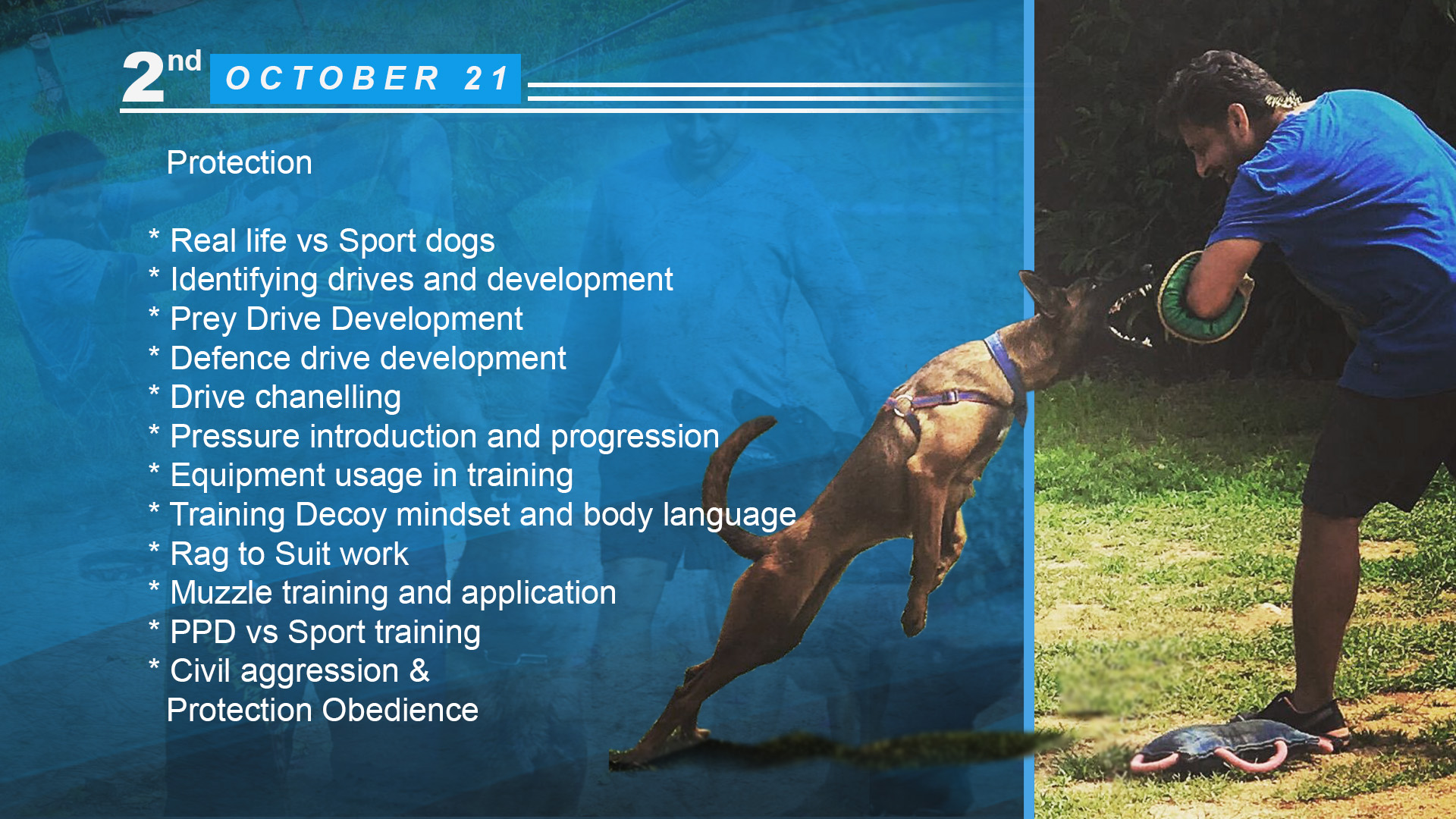 The second phase is based on the protection aspect and includes various factors such as Prey Drive Development, Rag to Suit work, Equipment usage in training, etc.
Phase 3: 3rd October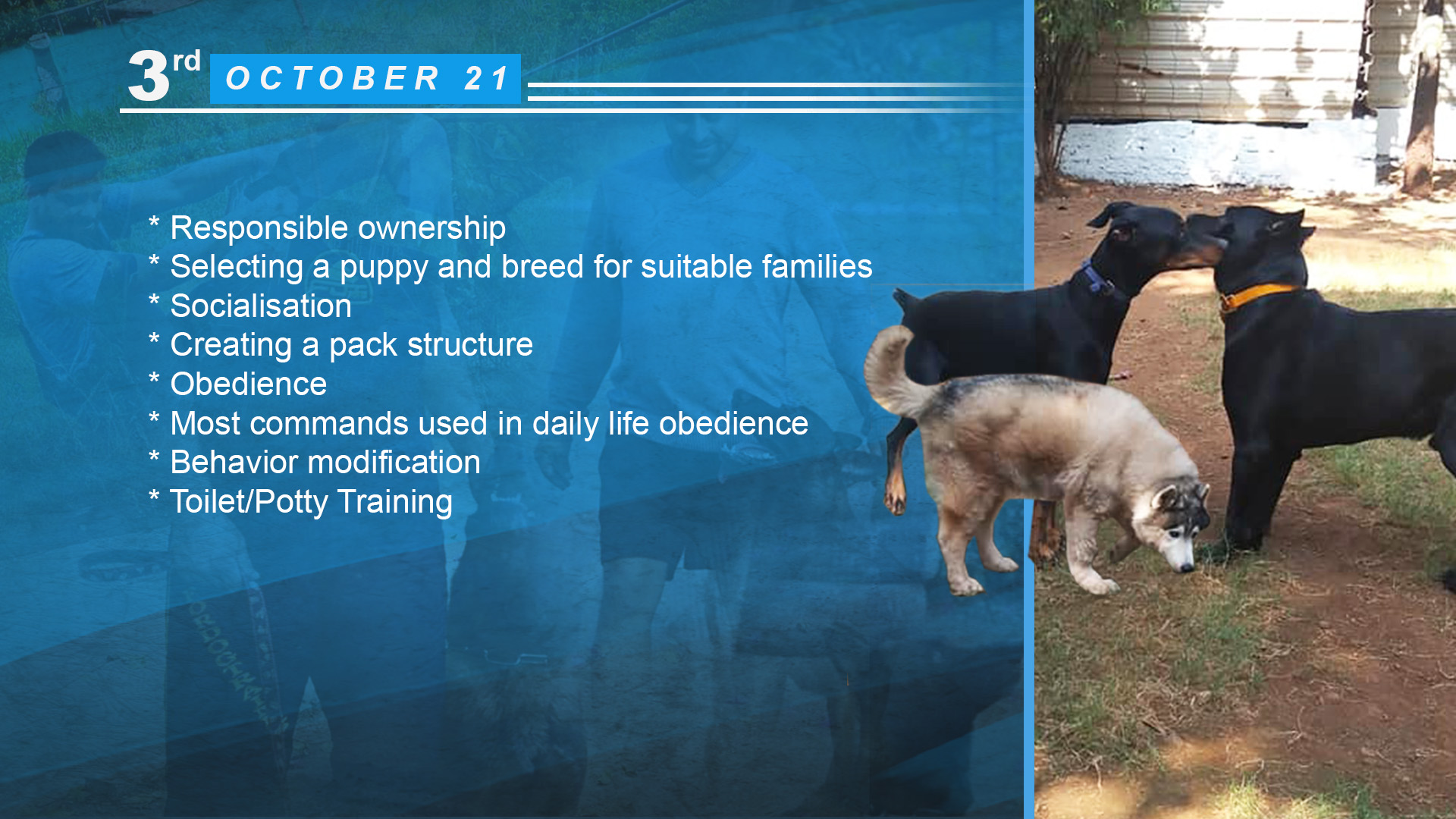 The last phase is mostly about understanding the behaviours of your dog, daily life obedience, socialisation, toilet training, etc.
If you wish to enrol yourself to learn basics to advance techniques of dog training, reach out to Delano Henriques: 9821752507 and Tracy Henriques: 9870952507